This post details how to listen to my Plus content on your desktop, laptop or mobile device. You must be a member of my Plus Club to access this additional, premium content.
Not a member? Click HERE to join!
If you are already a member, please read on and thank you!
(DESKTOP/LAPTOP) TO LISTEN ON THE JimHaroldPlus.com WEBSITE: Go To JimHaroldPlus.com and click on login which is listed in the site menu. Once you are logged in with your MyLibsyn credentials go back to JimHaroldPlus.com and you can navigate to the specific shows you want to hear and hit play on each episode.
(MOBILE DEVICE) TO LISTEN ON THE JIM HAROLD'S SPOOKY STUDIO APP: Download the Jim Harold Spooky Studio app from the app store for your device. The app is available on the Apple/iOS App Store (for iPhone, iPad, iPod Touch), Google Play Store (for Android Devices) and Amazon App Store (for Fire tablets). The app itself is free and will give you access to Jim's Free Podcasts and you'll also get the Plus shows if you are a member and logged in. Please note: To access Plus content you must be a Plus Club member AND must be logged in.
Below is the screen that will appear when the app launches after you've installed it. The screenshots (see below) are from the iOS app, but the Android app looks and functions similarly.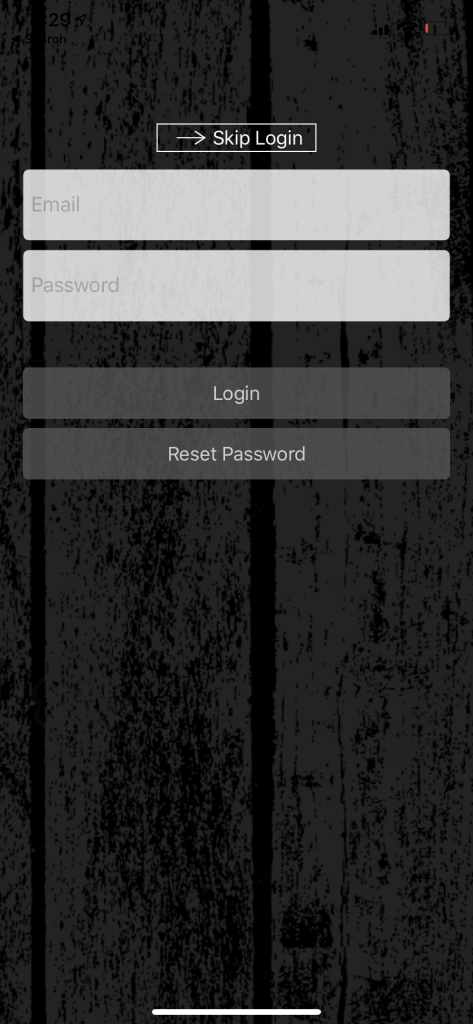 Process To Access Premium Content
Here is the screen that will display when the app launches.
There is now a place to enter your username and password. All the premium content will be available after you login.
Rather than logging into each show, all the premium content will be accessible after you login.
If you tap Skip Login, only the free content will be visible.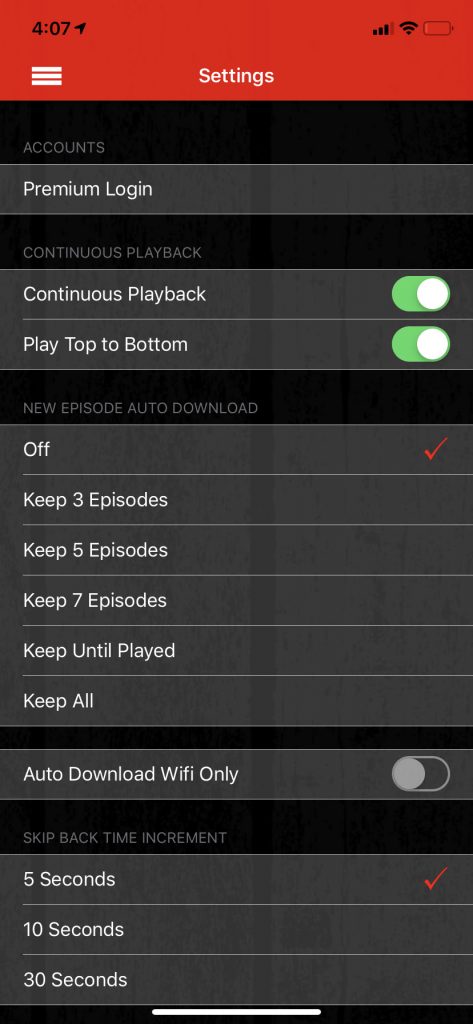 To Get Back To The Login Screen
If you happen to tap Skip Login by accident or curiosity, don't worry, you can get back to the login screen by the following steps (see above):
1. Tap on the hamburger menu in the top left corner of the app.
2. Tap on Settings in the main menu.
3. Tap on Premium Login from the settings menu as seen at the top of the list in the image to the left to take you back to the screen above.
Thank you for being a member. If you have basic questions or comments, please contact me HERE
If you have technical questions or questions on the status of your membership, please contact Libsyn HERE. As they manage the backend of the Plus Club, they will be your quickest route to assistance. However, always please feel free to reach out to me directly if you wish.
Thanks for being a Plus Member!